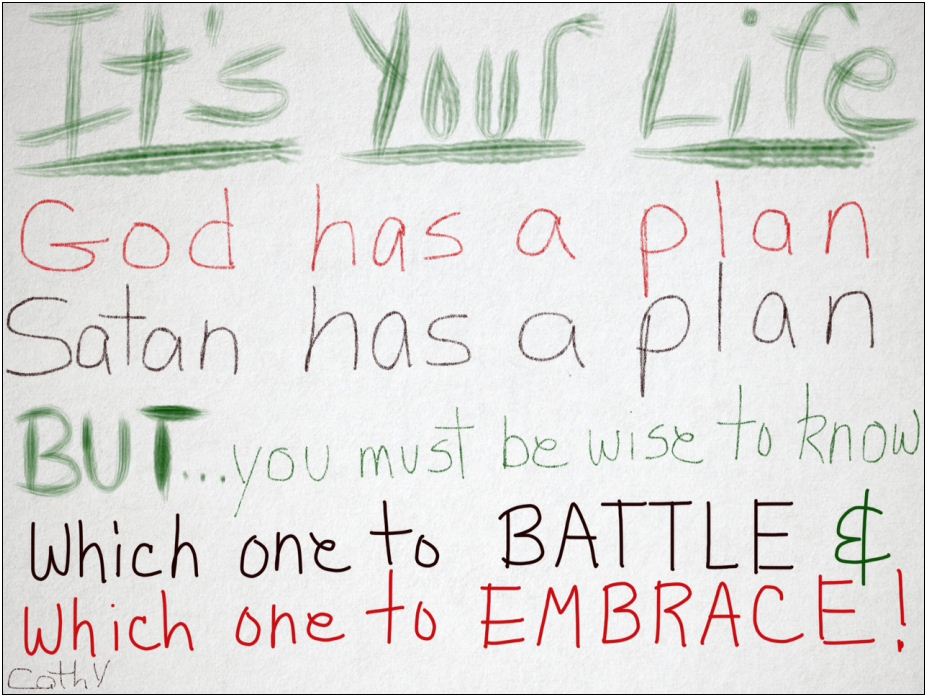 Satan's Plan and God's Plan
Here's Satan's plan against us broken down into 5 seeds he tries to plant in us . . .
1. Doubt - This seed makes you questions God's word and His goodness.
2. Discouragement - This seed makes you look at your problems rather than looking to God for help.
3. Diversion - This sneaky seed makes the wrong things seem attractive so you will want them mo
re than the "right" things.
4. Defeat - This seed makes you feel like a complete failure so you give up and don't even try.
5. Delay - This seed makes you put off doing something so it never gets done.
God has a better plan...trust in Jesus with your whole heart, learn His ways, and live your life with and for Him.

NOTE: I posted this on my Facebook page in 2011. It's not original, but I don't remember the source. -Mike Marx